In few second any new orders will be printed to printer
1. Customer makes an order
2. Application gets the order from cs-cart

3. Printer/Thermal Printer prints the order
1. Customer make an order
Customers visit cs-cart shop as usual and make their orders. As default procedure cs-cart sends e-mail notifications to owner. In case cs-cart shop have to do with fast food delivery service then the orders need to be processed very fast.
So someone needs to check any momment for new e-mail.

Our application resolve this issue.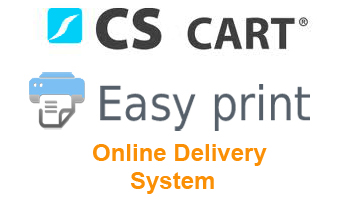 2. Application get the order from cs-cart

After a new order take place, Easy Order Print application gets the order and send it directly to default printer.
As printer can be used, any common printer or any thermal printer.
3. Printer/Thermal Printer print the order

Order can be printed directly at the production/delivery place, and no one needs to watch for new e-mails.
With the help of our application, orders will be delivered to customers at the minimum time.
If the order is paid by a Visa Cart or PayPal then it will be written clearly.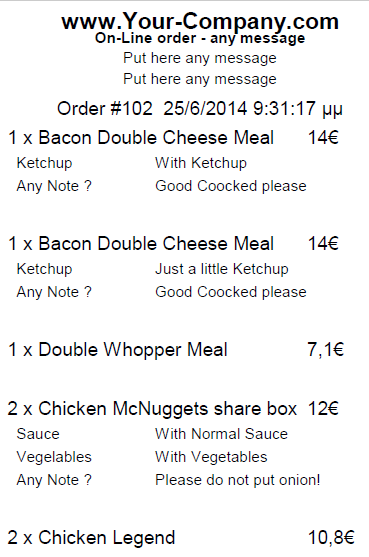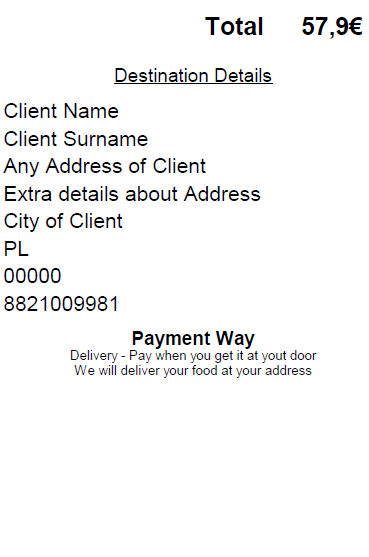 ---
What you need:
Our Application is working with Windows System, so you need:
One printer or Thermal Printer.

One simple PC or Laptop, with windows operating system


Internet connection
Printing Options:
Using Settings you will be able to customize the printing view and to make any customization you need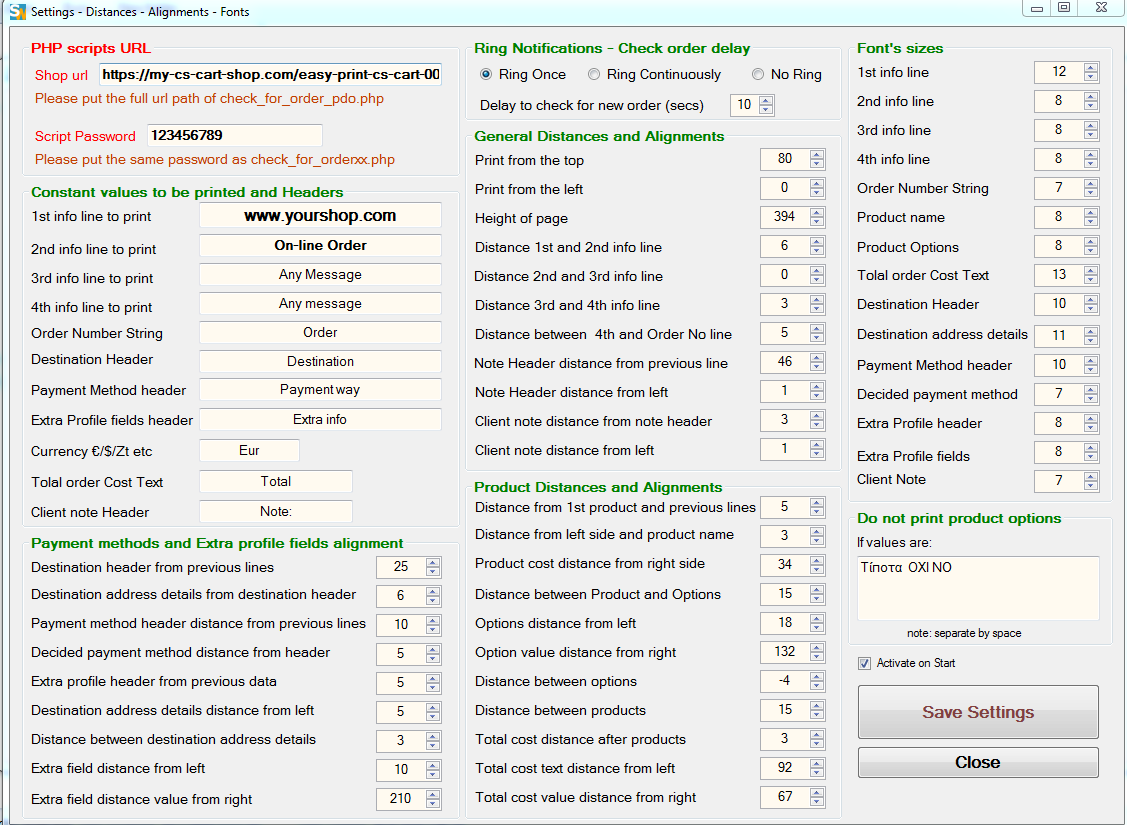 In case you do not have a Hardware printer you can use PDF Printer like pdfill http://www.pdfill.com/

As page size you can use A7 which is similar size as a Thermal printer 80mm.